What is a virtual program?
We are taking everything you love about KidsCo, our teachers, themes and activities, and putting it online. Everyday, we will be virtually in your home to engage your little legends in an interactive way so they can ask as many questions as they want.
​
We are partnering with corporates to offer programs to their employees working from home, same as our onsite programs only virtually! We have multiple scheduled touch points throughout the day to set the kids up with activities and interact in real time.
What type of activities do you do?
Our program developers have created new activities that you would have never seen before, and trust us when we say, it will be FUN!
​
We are sending out KidsCo activity kits with all the resources your kids will need for the day. There is instructions included with all activities AND our teachers will be online to interact and answer any questions they may have.
The only other thing your child needs access to is a computer/laptop or tablet, everything else is provided by us!
What does a virtual day look like?
We're talking
​​
Same structure as our on-site programs, tweaked for online

Dedicated time to spend with loved ones at lunch

Planned timetable sent out prior to the day

All resources and materials delivered to your door
How does this help you or your company?
KidsCo Virtual School Holiday Programs is aligned with the KidsCo curriculum making it a great tool to assist in keeping kids engaged during critical moments of a working parents day.
We all know that interview that went viral on BBC, this is what we're trying to help you avoid.
This provides you the time to answer those emails or jump on a call, whatever it is,
we've got your back.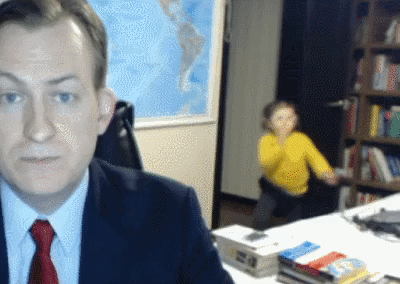 Want KidsCo to help your company?
Awesome! Let's talk.
​
Fill out this form and we'll get in touch with more information, pricing and answer your questions.