What is a virtual program?
We are taking everything you love about KidsCo and putting it online. Every day, we will be virtually in your home to engage your little legends in an interactive way so they can ask as many questions as they want.
​
We are bringing KidsCo home, with the help of our corporates and now to everyone! Our qualified teachers are online all day to give you 8 hours to get it done.
How does this help you or your company?
We all know that interview that went viral on BBC.
Virtual Holiday Programs provides your team the time to meet those important work deadlines with fewer distractions.
​
Virtual Holiday Programs are hands-on for the kids and hands-off for the parents!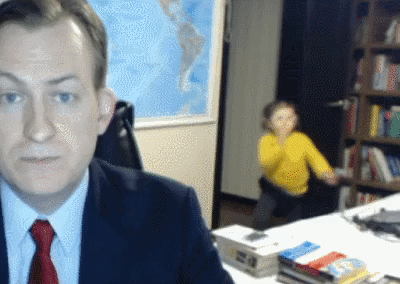 What do our KidsCo family have to say?
Want KidsCo to help your company?
Awesome! Let's talk.
​
Fill out this form and we'll get in touch with more information, pricing and answer your questions.